Dr Mohamed S.A. Al Gheilani and his staffteam welcoming president DI Abdalla Sharief at the headquarter of the mission of the Cooperation Council for the Arab States of the Gulf to the UN-Vienna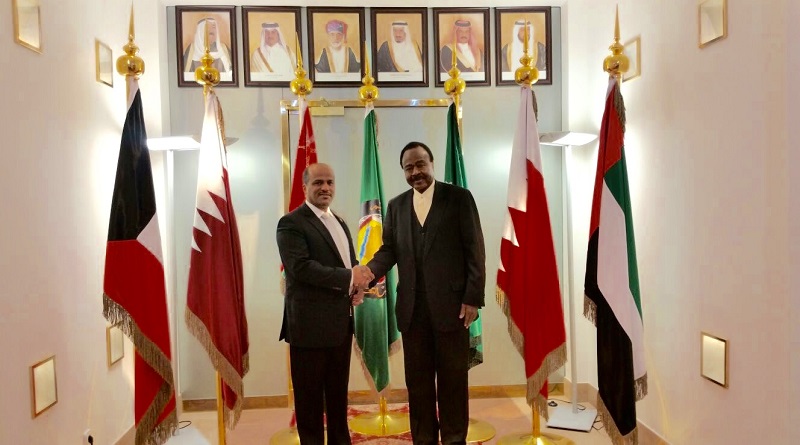 The office is a permanent  observer in the VIC since August 2015.
Dr Al Gheilani was graduated in the USA,as well as in the UK.He was a lecturer at the Police College-Sultan Qaboos Academy for Police Siences in Oman Sultanate.
The members of the Council are the Kingdom of Bahrain,the States of Kuwait,the Sultanate of Oman,the State of Qatar,the Kingdom of Saudi Arabia,and the United Arab Emirates.
The Council was established in 1981,with its objectives to enhance coordination,integration,….and inter-connection among its members.